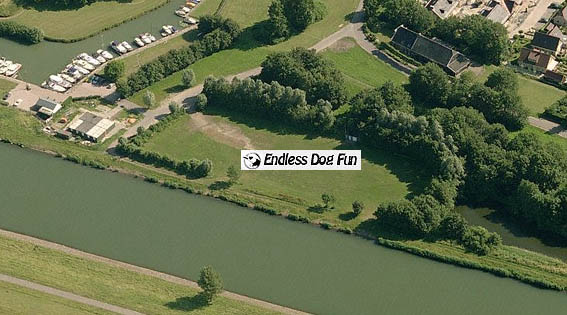 "The Kathy Miller and Ruckus Challenge" will become a yearly competition,
with only one extremely important goal.

BRINGING BACK THE FUN IN DOGFRISBEE.

How will we try to achieve this? Very simply, as this competition is not
format-bound, and apart from the classics, there will be a lot of fun parts,
and by this the competition will have no influence whatsoever on European,
or World listings.

Of course there is free entry, and the competition is open for everybody,
disregarding whether they are a clubmember or not.

Because of the big number of fun parts, even good players will be surprised,
and we are quite sure there will be surprising winners.







Game components
The competition is spread over several days, with on each day, one classic component,
and 2 or 3 fun ones. Of course it is our intention, and our hope that you will enter
yourself and your dog in as many components as possible, but we dit not make
this a necessity as there are of course dogs and handlers who f.e. do not do freestyle.

Each component will have its winner, and at the end of each competition day,
the winner of the day will be rewarded. After all the days, we will calculate the
overall winner, by adding the points of all the components,


The Overall Winner will become famous, or infamous, by having his name on the
fantastic trophy, and of course he/she will also get a fantastic trophy to take home.

Registration from 9.00 - handlersmeeting 09.45
Start at 10.00 - Finish at 17.00

1st day NL:

- DA Bottleneck
- DA Bottleneck Team
- Hotzone
- Hopscotch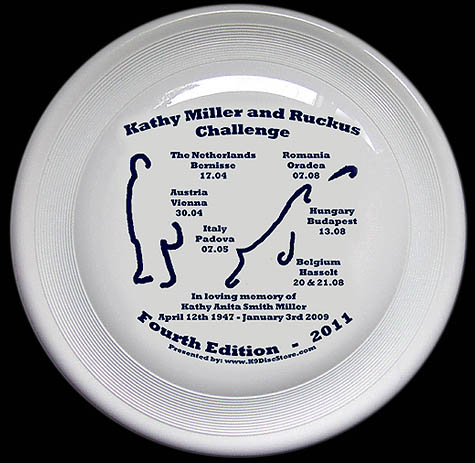 The following explains shortly the different components:
Every component is played ones


* Bottleneck D/A

60 seconds timeframe, All throws are scored.
0- 10 feet = 0 point; 10-30 = 1 point; 30-60 = 2 points; 60-90 = 3 points;
90-120 = 4 points; bottleneck 120-140 = 6 points; cork 130-150 = 8 points
The airborne catch will make the score for that throw go 1 point higher.
Time starts when the time keeper announces go after the handler gives
a sign both are ready.Countdown is 30 secs; 10 secs, 5,4,3,2,1, time
The layout of the field resembles a Whisky bottle (crystal) with a "cork" on the top.
Any canine disc can be used.

* Team Bottleneck D/A

both handlers throws one after the other.
None of the both handlers throw two consecutive discs.
It doesn't matter which handler retrieves the disc.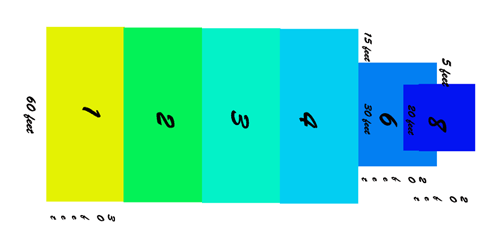 *
Hop Scotch

For each of the marked area's you get 3 shots. 90 seconds timeframe
If you fail to hit the target after 3 times with at least two paws within the target for young dogs/novices
and all 4 for the experts. Time stops as soon as the dog crosses the starting line.
Just take a look at the picture and take a trip down memory lane.

*
Hot Zone
2 circles of which the outer circle is divided in 5 equal parts and one inner circle.
You have to start with part 1, and continue up to part 5. As last catch your dog has
to catch the disc with the 4 paws in the inner circle. Catch: if your dog catches a
disc in the hot zone during the game, you have to start from 1 again.
Time frame 90 seconds.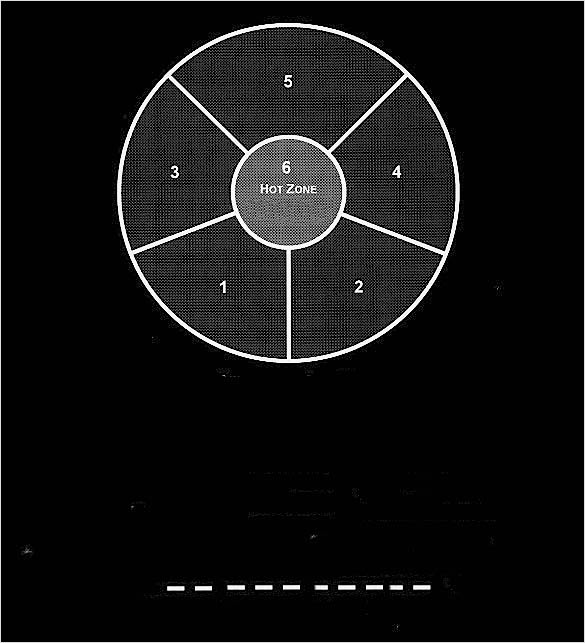 Donations are always welcome and can be done on bill number: 570309840,
Endless Dog Fun under indication from Donations and name.
IBAN CODE: NL91ABNA0570309840 en BIC CODE: ABNANL2A